The defence of Dr. Pham Van Tien has successfully held on 19 January 2018.
The defence of Dr. Eva Mia Siska and Dr. Karlina have been successfully held on 22 January 2018.
Takara-sensei, Sumi-sensei, Hori-sensei, Tanaka-sensei, Sayama sensei and Florence-sensei and students from Takara lab have attened the defenses.
The titles of the defence are as follows:
Pham Van Tien: " MECHANISMS AND HAZARD ASSESSMENT OF RAINFALL-INDUCED LANDSLIDE DAMS"
Eva Mia Siska: "IMPACT OF RAPID DEVELOPMENT GROWTH ON WATER RESOURCES SITUATION IN TOURISM DEPENDENT ECONOMY" A CASE STUDY OF BALI, INDONESIA
Karlina: "ASSESSMENT OF HYDRO-METEOROLOGICAL DROUGHTS RELATED TO ENSO IN LOMBOK AND SUMATRA ISLAND, INDONESIA"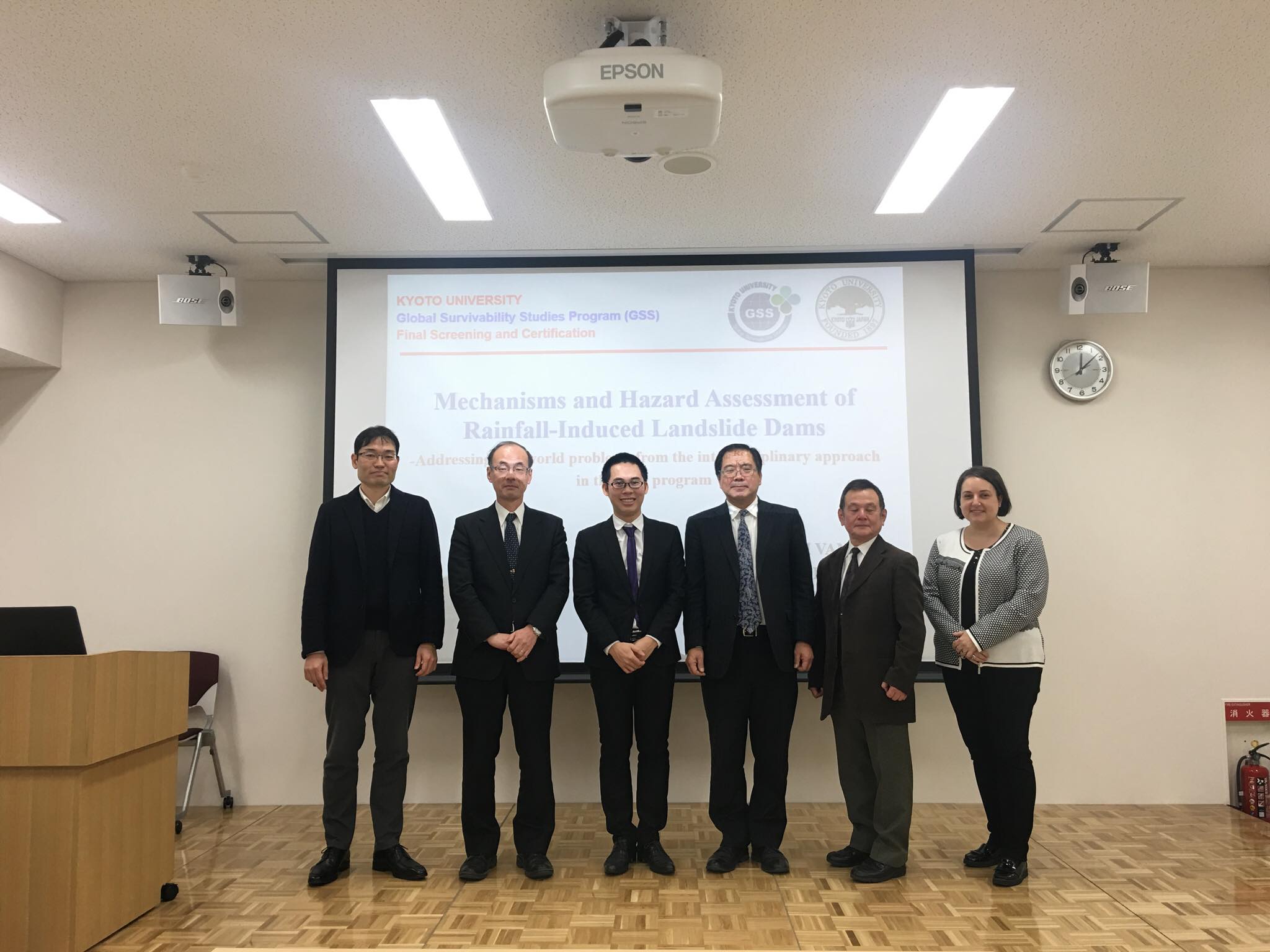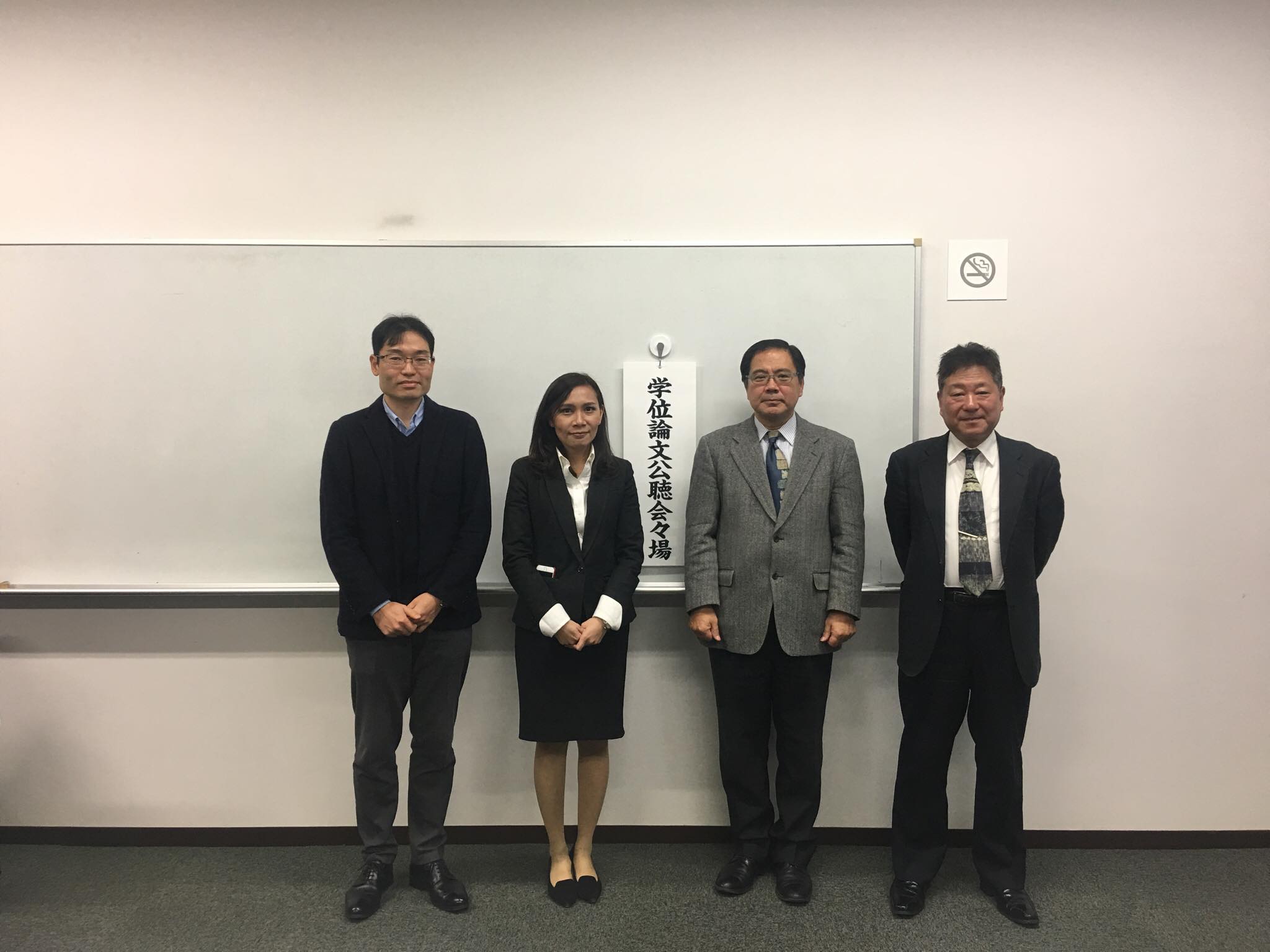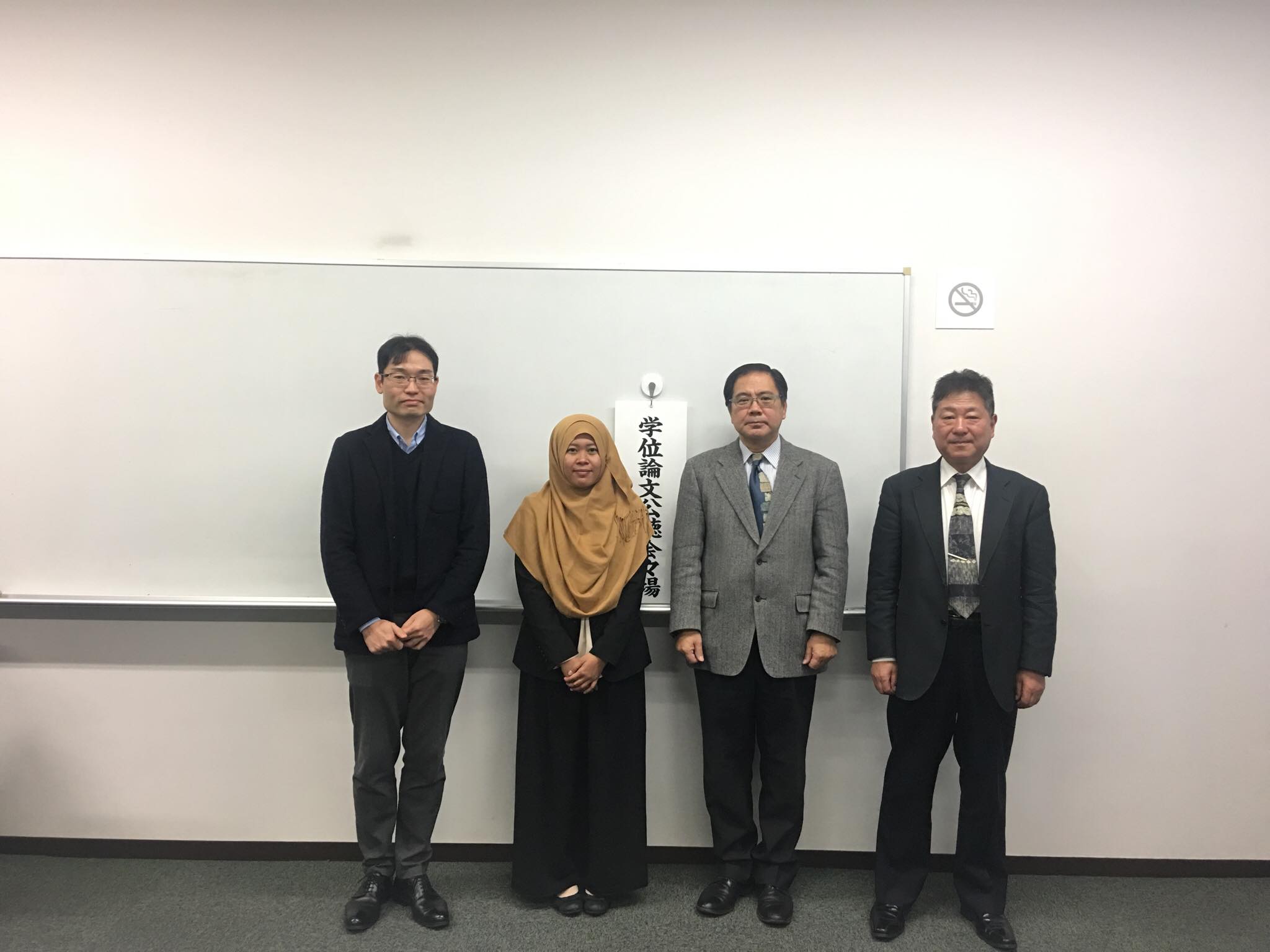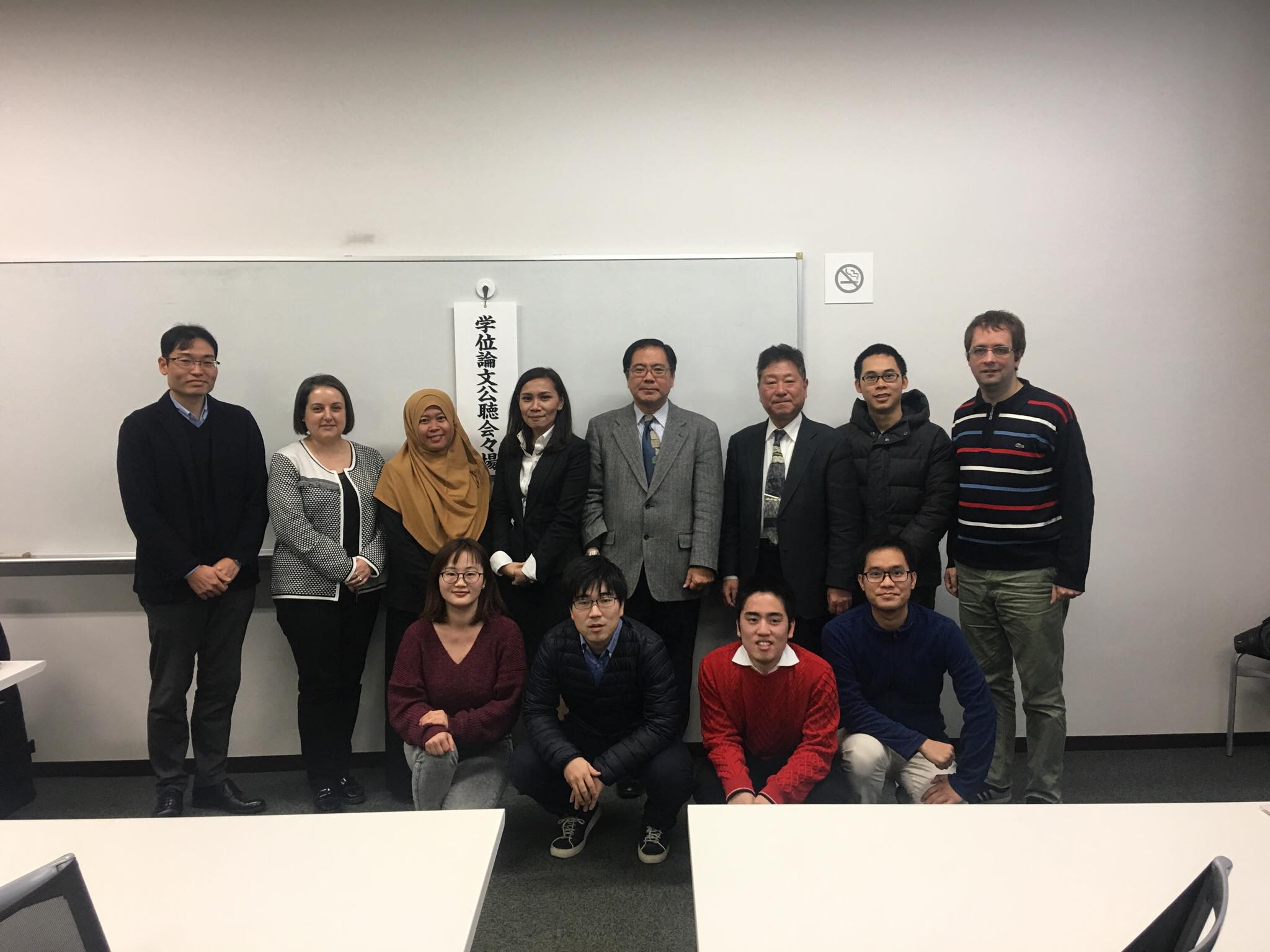 Congratulations to Dr. Tien, Dr. Siska and Dr. Karilina!!!