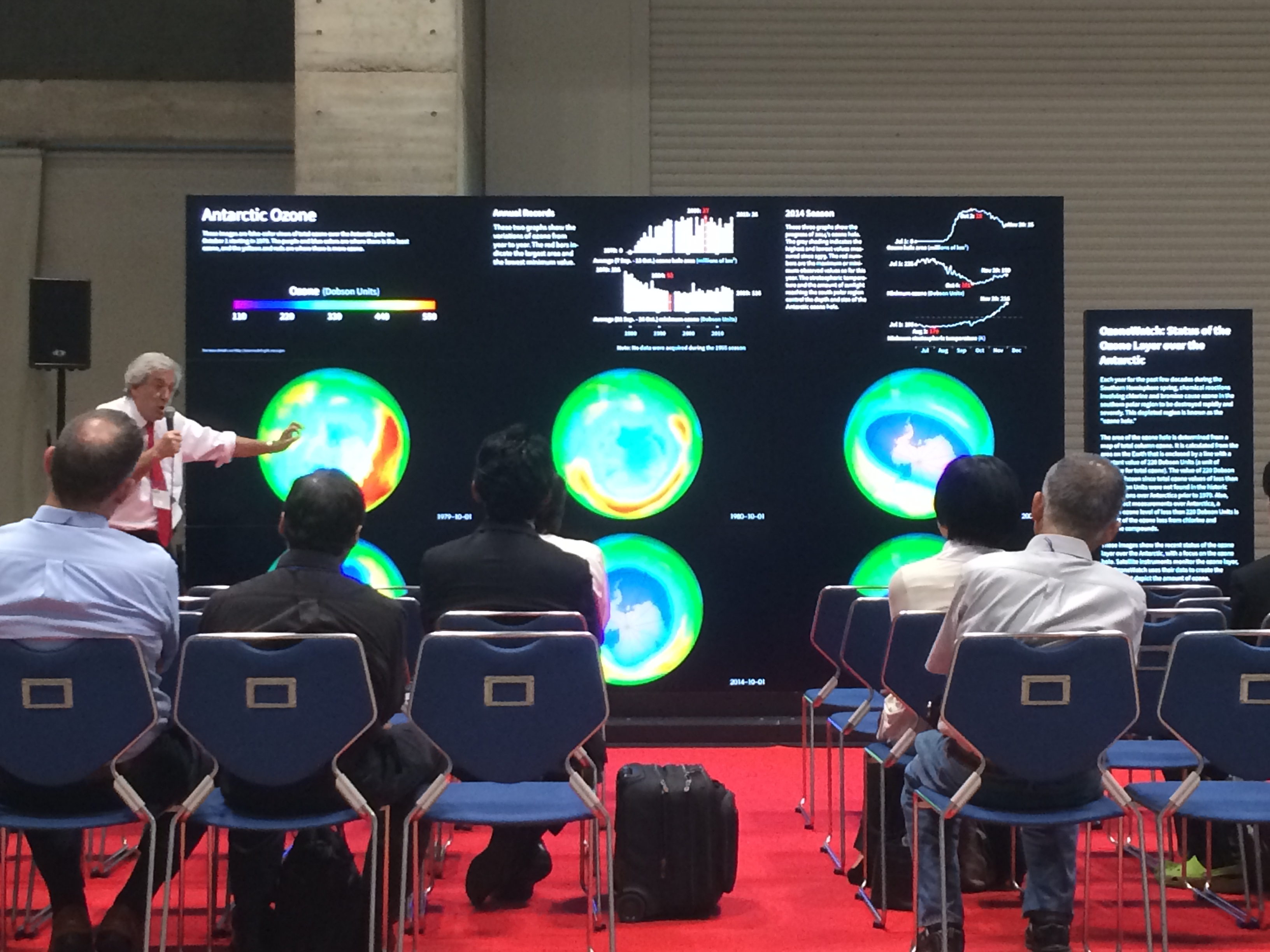 The Japan Geoscience Union (JpGU) Meeting 2016 was held from 22 to 26 May 2016 in Makuhari Messe, Chiba. Hundreds of oral presentations and poster were presented every day in this meeting. About 49 international sessions were provided by JpGU Committee as a joint sessions with the American Geophysical Union (AGU) to facilitate the international researchers and students from all over the world.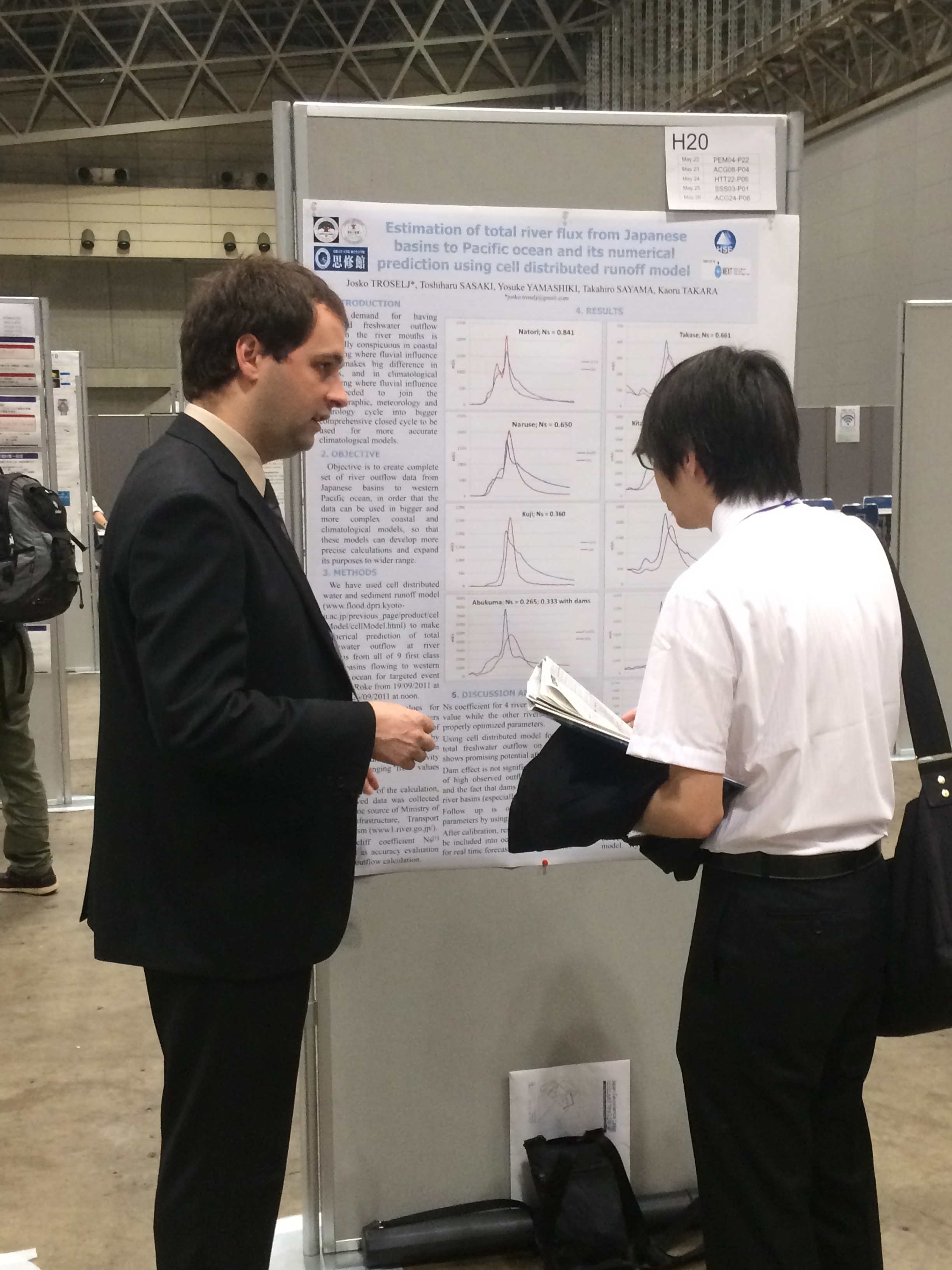 Two PhD students from Takara Lab, Mr. Josko Troselj and Mr. Hendy Setiawan, were participated in this conference. Mr. Josko had his poster presentation on Monday 23 May in the session of Atmospheric and Hydrospheric Sciences, sub-session Contintental-Oceanic Mutual Interaction: Global-scale Material Circulation through River* Runoff (A-CG08). Josko's poster entitled 'Estimation of total river flux from Japanese basins to Pacific ocean and its numerical prediction using cell distributed runoff model'.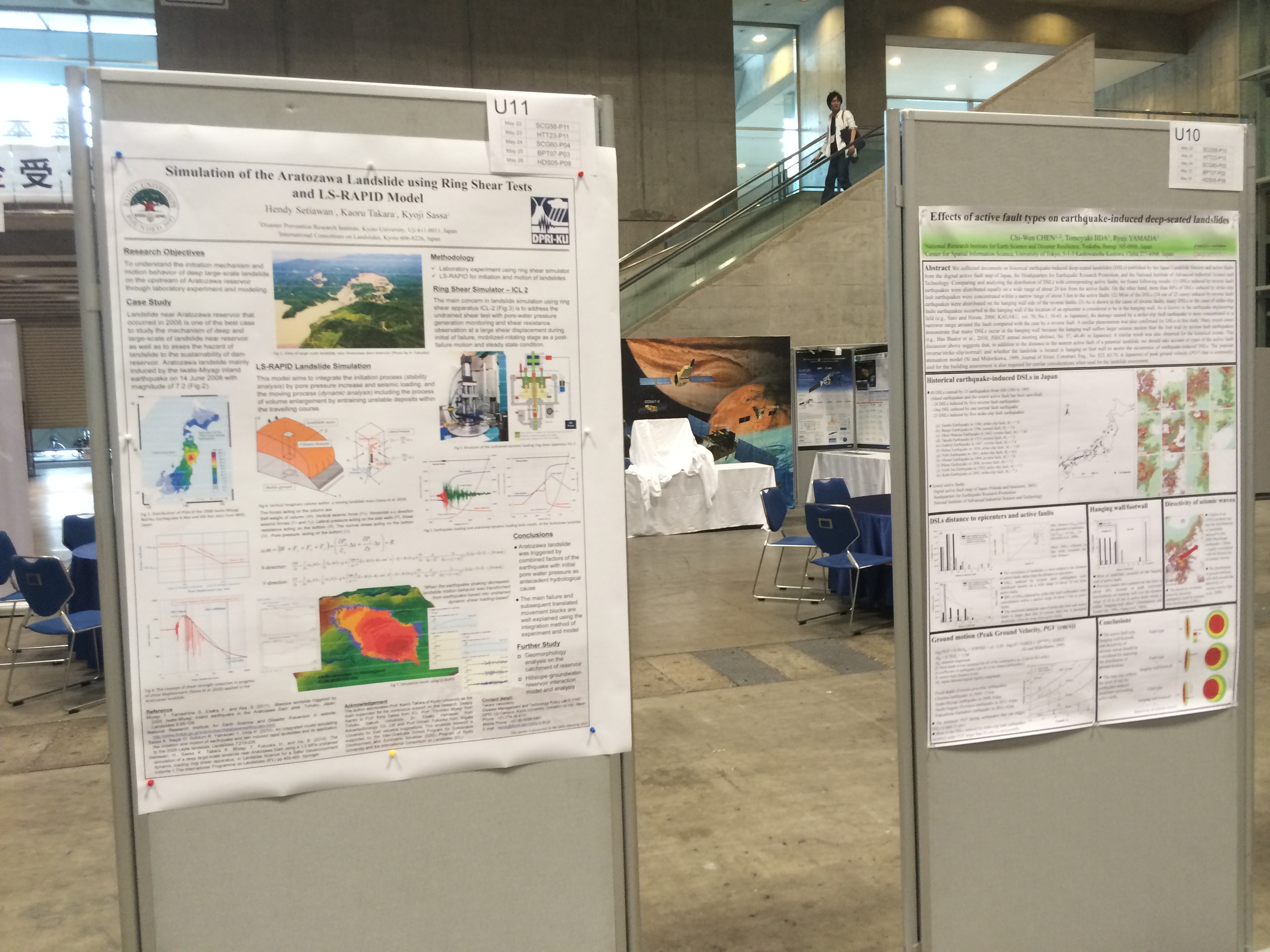 Mr. Hendy Setiawan had his poster presentation on Thursday 26 May in the session of Human Geosciences, subsession Landslides and Related Phenomena (H-DS05). Hendy's poster entitled 'Simulation of the Aratozawa landslide using ring shear tests and LS-RAPID model'.